"National Volunteer Award" is an annual award from the Ho Chi Minh Communist Youth Union in collaboration with The United Nations Volunteers given to individuals and voluntary organizations which not only have outstanding achievements in volunteer work but also contribute to the development of Vietnam.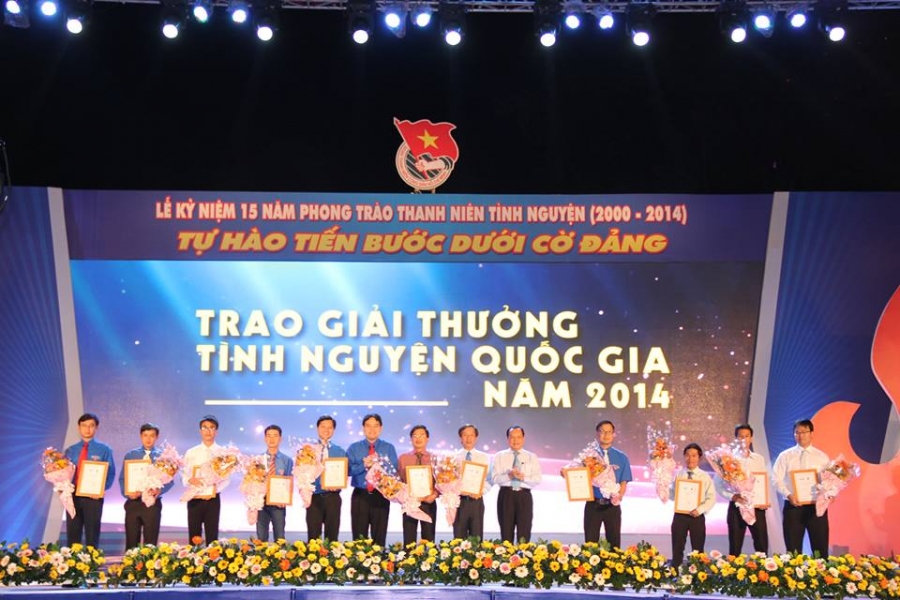 The National Volunteer Awards is to honor, to encourage, and to replicate many epitomes of dedication who have made excellent contributions and volunteer work in the community. It also promotes the inspiration of Vietnamese youth, urges the Youth to give a hand to the community.
This year, Hanoi Free Tour Guides (HFTGs) was honored to become one of ten other organizations to receive this significant award. It is like the recognition from the community for the contribution of HFTGs. All members of the organization are really proud to be little ambassadors of Hanoi, connect Vietnam to friends all over the world.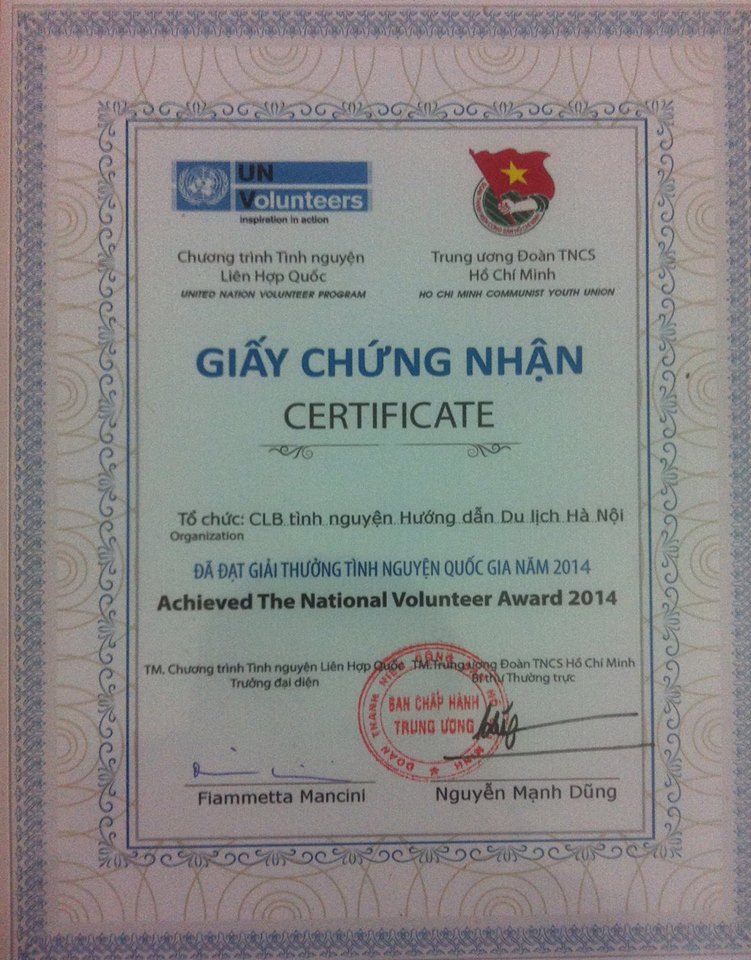 National Volunteer Award
This privilege to receive National Volunteer Award 2014 is the motivation for Hanoi Free Tour Guides to try harder and contribute more and more for the development of Vietnam in general, and our culture and tourism in particular. Hanoi Free Tour Guides promises to provide the best volunteer tour guide services for tourists when coming to Hanoi, bring a closer image of Hanoi to the tourists and introduce a friendly Vietnam to the world.