Most toursists visiting Hanoi would like to buy silk products as presents for their friends and relatives.
Van Phuc village has been well known for various beautiful shirts, crafts, ties, dresses and many other things made of silk.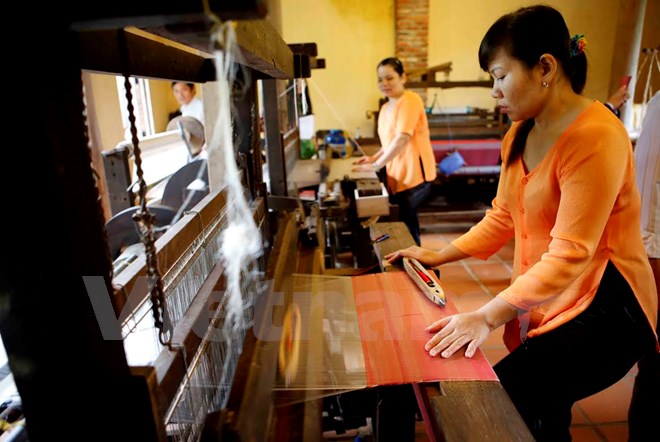 Ha Dong silk village is known as Van Phuc silk village, Van Phuc, Ha Dong, Ha noi. It is far about 10 kilometer from the center of Hanoi. This is the most famous silk village from ancient time; there are many patterns and long-stand of Vietnam.
Van Phuc silk is selected under the reign of the Nguyen. Located on the Nhue River, Van Phuc silk village retains many features ancient such as the well, lotus flower, tree… Van Phuc silk village has reputation with silk weaving tradition.
For centuries, silk has always been considered an extreme luxury, on par with rhinoceros horn, ivory and precious handworks in Vietnam. It has long been a universal byword of luxury, often worn by the richest, most powerful citizens.
Most visitors somehow have heard about the significant role of this kind of material in Vietnam, yet might wonder where the cradle of Viet silk is. The mentioned Van Phuc Silk Village is proud to be the origin of best silk and silk-making industry of Vietnam, which is attached to a long-lasting history of more than two thousand years.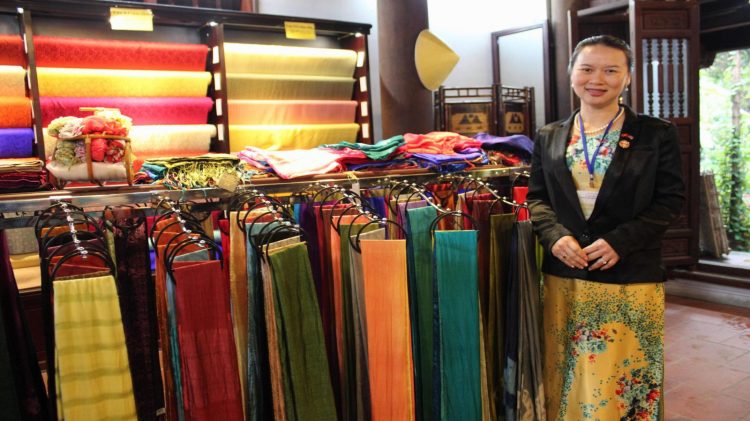 Though passing by lots of ups and downs, during the recent years, the village's craft has enjoyed revival due to a surging demand for silk in both the domestic and foreign markets.
Though the days when Vietnam's silk was reserved for nobility are long gone, what would never change is the sense of romance and luxury imparted by silk, a luminous cloth type. With 2000 years of history behind them, the silk weavers of Van Phuc Silk village are still busy, weaving dreams.